The Good Life Festival™ at Schnepf Farms presents America 50th Anniversary
Date: Sat, Nov 06, 2021
Time: 2:45 pm - 3:45 pm
Venue: The Good Life Festival™ at Schnepf Farms presents America 50th Anniversary
Location: 24810 E. Rittenhouse Rd, Queen Creek, AZ
The event start and end time is TBA.
Will update as soon as possible.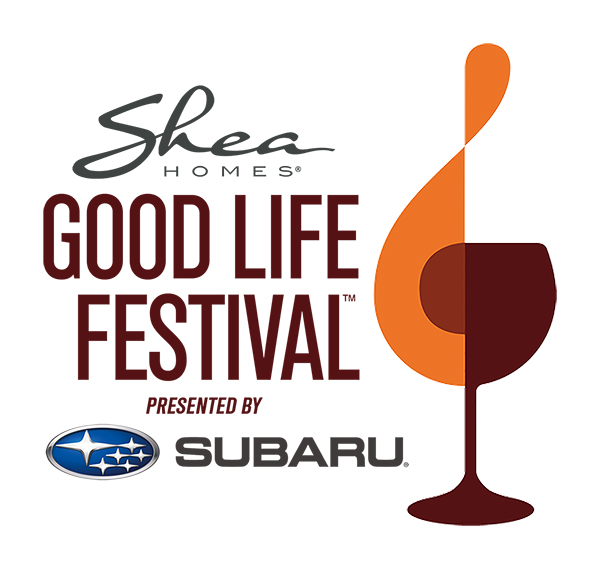 November 6, 2021 at 2:00 PM
Venue: Schnepf Farms
Location: 24810 E Rittenhouse Rd, Queen Creek, AZ 85142
About The Show
Get ready for the Shea Homes® Good Life Festival™ presented by Subaru featuring The Guess Who, Don Felder, and America, with support from Nate Nathan & The Mac Daddy O's, on Saturday, November 6th, 2021!
Good Life Festival has been so successful in previous years and this year the party resumes its legacy at Schnepf Farms, about a mile from Encanterra, at 24610 E. Rittenhouse Rd, Queen Creek, AZ. Live music on November 6th begins at 2:45pm; gates open at 2:00pm.
Good Life Festival is a complete entertainment experience with renowned national and local acts on an outdoor stage and a variety of prime experiences that celebrate "the Good Life." In 2021, guests will enjoy a pre-concert wine, craft beer, and bourbon tasting, a variety of food, and even shopping amidst the farm's beautiful surroundings. Add great live music under the stars after an afternoon of wine/beer tasting with savory bites and you have the makings of a perfect day at the Good Life Festival 2021.
Produced by R Entertainment, Good Life Festival patrons will enjoy the highest safety protocols as practiced and standardized throughout this year at events ranging from drive-in movies to 4th of July celebrations to Holiday Lights at Salt River Fields presently underway. Staff is trained and briefed; mask-wearing required for staff and guests; and physical distancing measures in the food and drink hospitality areas will be in place. In addition, contactless payment systems, clearly marked entry spacing, more frequent handwashing and sanitation of public facilities are standard protocols. Schnepf Farms also is presently executing measures successfully during holiday festivities at the venue.
Schedule*
2:00pm | Gates open
2:45pm – 3:45pm | Nate Nathan and The MacDaddy O's
4:00pm – 5:00pm | The Guess Who
5:30pm – 6:45pm | Don Felder
7:15pm – 8:30pm | America
*may vary
About America
Good Life Festival headliner, America, began an epic classic rock journey in the 70s, founded by three young Americans living in London as sons of US Air Force personnel stationed there at the time. Dewey Bunnell, Dan Peek and Gerry Beckley ironically produced American classic rock anthems such as "Horse with No Name" and "Ventura Highway." Indeed, the group has said the band's name, America, was selected because they didn't want fans to think they were British musicians trying to sound American. The hits kept coming with "Lonely People," "You Can Do Magic" and many others. America won a Grammy Award for Best New Artist and claims a star on the Hollywood Walk of Fame as well. They reached the top of the Billboard charts with "Sister Golden Hair" in 1975 and the top of the Adult Contemporary charts with songs like "Tin Man" and "Today's the Day." America celebrates five decades in the music business as they headline The Good Life Festival.
About Don Felder formerly of The Eagles
Don Felder is a Rock n' Roll Hall of Fame guitarist and 27-year veteran of The Eagles, one of the most popular and influential rock groups in history. Felder forged an impressive career selling more than 150 million albums and has the distinction of recording the top-selling album of all time: Their Greatest Hits in 1971. He is a New York Times bestseller for his book "Heaven and Hell: My Life in The Eagles." Felder is a true American rock and roll guitar hero and continues to grow himself as a top-tier solo artist. Hits include "Heaven and Hell," "Victim of Love," "Visions of Love," "Heavy Metal" and "Hotel California" winning record of the year.
About The Guess Who
The Canadian Rock Group was founded in Winnipeg in 1965. The band first gained recognition when they recorded a cover of the British hit "Shakin' All Over" and released it to the radio under the name "Guess Who" in hopes that DJs would feel more inclined to play a song by a mysterious new British band. The success of that cover led them to reach top charts internationally. Many successful albums and singles later the band was inducted into the Canadian Music Hall of Fame in 1987. Among their most iconic hits from the late 1960s through the mid-1970s include "No Time," "American Woman," "Laughing," "These Eyes", "Undun" and "Share the Land."
About Nate Nathan & The Mac Daddy O's
Opening the evening and getting the crowd rockin' will be special guest, Nate Nathan and the Mac Daddy-O's. A local favorite, this group has a passion for music, and serious talent. The 11-piece band plays soft rock favorites. With eight singers, five lead singers, sounds of steel guitar, saxophone, violin, and more, the band keeps the energy high and the audience screaming "encore!"
Nate Nathan and The Mac Daddy Os