About
Nate Nathan has a passion for music. As an outlet for this passion, he gathered some of his musically-inclined friends, including Betsy Ganz and his  guitar teacher/friend Doug Mann, and started a band. As Nate's desire to play increased, he asked Doug to call upon some of his musically-inclined friends to take the band to "the next level". Doug looked into his lengthy list of Phoenix area musician contacts and began assembling the current juggernaut known as Nate Nathan & The MacDaddy-os! These are the stories of who these MacDaddy-os are:
---
James T. "Nate" Nathan
(guitar/vocals)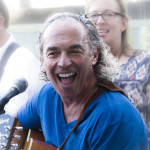 Nate's business acumen is a matter of public record. (Just stop by Nathan & Associates Inc. to shop for your next parcel of land & peruse the "Past Projects" tab.) What's less known is Nate's ability to unite people for a common cause. He has raised vast amounts of money for various charities with this charisma, and now he has turned his attentions to realizing his dream of making music. A Nate Nathan & The MacDaddy-os show is guaranteed to be a good time – because it's simply impossible to listen to the band without feeling Nate's joy. And when he sings "I'm An Old Cowhand", well, just try not to smile!
---
Doug Mann
(guitar/vocals)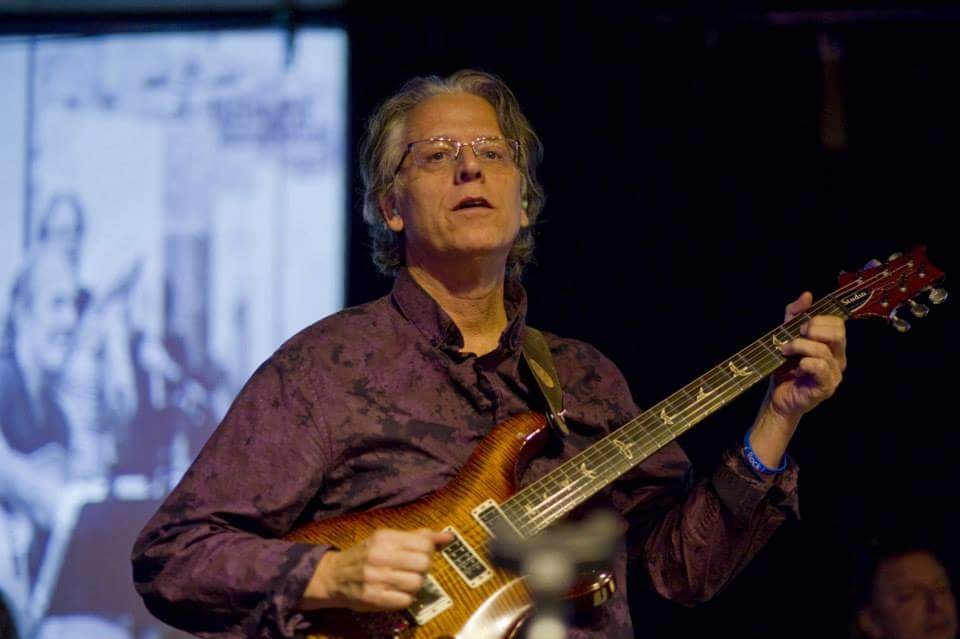 Doug started his music career by winning Best Guitarist in the Michigan battle of the bands at age 16, only 18 months after beginning to study the guitar! After high school, Doug began touring with acts from RCA record company. He shared the stage, TV and radio with a variety of acts ranging from Electric Light Orchestra to Bob Seeger, Dolly Parton to Ronnie Milsap, Martha and the Vandellas to Johnny Rivers.
After relocating to Phoenix, AZ in 1982 to complete a degree in business management, Doug started The GuitarMann instructional studio. After 20 years, his studio continues to be the in demand source for quality guitar instruction.
---
Betsy Ganz
(vocals/guitar)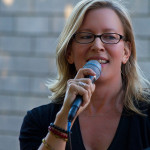 Although Betsy's abilities as a singer/songwriter are well-known in the Phoenix area, she continues to gain new admirers at every show with her clear and heartfelt vocals. She has performed with various Valley bands, most recently writing & recording an album with The Sunpunchers In her own, typically self-deprecating words, she "was a corporate banker having a mid-life crisis who walked into an open mic night. End of story." There are many who would disagree, as her original music has provided the soundtrack for many memorable Arizona events over the years.
In addition to her musical life, Betsy is the Development Director for Circle the City, a Phoenix-based charity dedicated to providing health care & shelter to our homeless population.
---
Greg Varlotta
(trumpet/guitar/vocals/tap-dancing)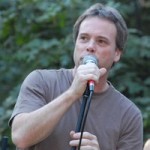 Greg Varlotta began studying trumpet under his fathers direction in Lockport, Illinois at the age of 5 and received his music degree in trumpet performance from Arizona State University in 1985. He has performed with numerous symphony orchestras, brass quintets, jazz ensembles, and is the recipient of the prestigious Arion Trumpet Award. In addition to his accomplishments on trumpet and trombone, this multi-talented performer also enjoys singing, tap dancing, Greg has a strong interest in music technology and enjoys working with computers, programming synthesizers, composing and arranging music When not being a Macdaddy-o, Greg can often be found out on the road playing concerts with rock legend Nils Lofgren.
---
---
Gary Brusseze
(drums/vocals)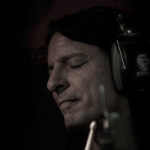 Gary "Breezy" Brusseze is one of the most recognizable musicians in Arizona, having played with just about all of the more accomplished bands in the state at one time or another. He has anchored a wide variety of acts, from country-western to worship music to heavy metal, and has done it all with the enthusiasm and professionalism that have secured his reputation as the Best of the Best. He is probably best known for the two decades he spent in Glen Campbell's band, touring the world and recording with the country/pop legend throughout 80s & 90s.
---
John G. Willis
(bass/vocals)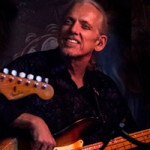 John Willis is an electric & upright bassist currently based in Scottsdale, AZ. An in-demand player for both live appearances and recording sessions, John is best known for his deep groove and commitment to playing "for the song", regardless of style. A graduate of the Berklee College of Music, John has been playing music for a living for most of his adult life, the only "interruption" being a decade-long tenure at Fender Musical Instruments where, among other things, he managed the SWR line of bass amplification for five years.
---
Jerry Donato
(saxophones/flute)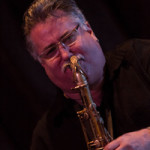 "Consummate professional", "versatility & finesse", "topnotch" – these are the types of responses you'll hear from other musicians when asked to describe the playing of Jerry Donato, and he has certainly earned the superlatives over a brilliant career. Since moving to Arizona on 1983, Jerry has performed with nearly every touring show and orchestra that has come through the Phoenix area, played on a few hundred albums, and even logged some television experience, performing on "The Arsenio Hall Show" and on the sountracks for "Evening Shade" and several TNT movies.
---
Dan Tomlinson
(drums/percussion)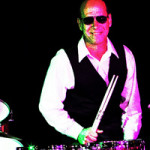 Dan Tomlinson is a Phoenix-based drummer/teacher who has toured and recorded with many world-renowned musicians, most notably Acoustic Alchemy and Lyle Lovett.
Dan has performed on numerous television shows such as The Tonight Show (17 times), David Letterman, The Grammy Awards, Austin City Limits, Good Morning America, and Regis and Kathy Lee.
Dan has also played at the White House twice along with all the major venues in the United States and Europe. With Lyle Lovett and His Large Band, Dan played with guest artists Sting, Bonnie Raitt, Rickie Lee Jones, Bela Fleck, Jackson Browne, Jimmy Buffett, George Duke, Leo Kottke, Alison Krauss, k.d. lang, Willie Nelson, and many more.
---
Jon Rauhouse
(Steel guitar/mandolin/banjo/guitar)
According to the official bio on allmusic.com: "Since his appearance on the alt-country scene with the Grievous Angels in the mid-'90s, Jon Rauhouse has become Bloodshot Records' secret weapon multi-instrumentalist, appearing on more than a dozen of their releases, as well as guesting on albums for other labels." It is precisely this kind of experience, along with a lengthy history of writing, recording & touring with Neko Case and other prominent artists, that led Jon to The MacDaddy-os. The band needed someone who could play anything with strings, and Jon's name naturally came up!
---
Megyn Neff
(violin)
Megyn Neff received her Bachelor of Music degree in Violin Performance at Northern Arizona University in Flagstaff, AZ. and is currently pursuing a Master's at ASU. She performed as principal violinist and assistant concertmaster for the NAU Symphony, Chamber and Opera orchestras, and worked as a section violinist with the Flagstaff Symphony Orchestra for several years.  She is constantly in demand for recording sessions for albums, soundtracks and other unique projects, as well as unique performance situations. She is the latest Macdaddy-o to join our band, quickly earning the affectionate title "Violin Fairy" from Nate.
---
Bill Maley
(trumpet)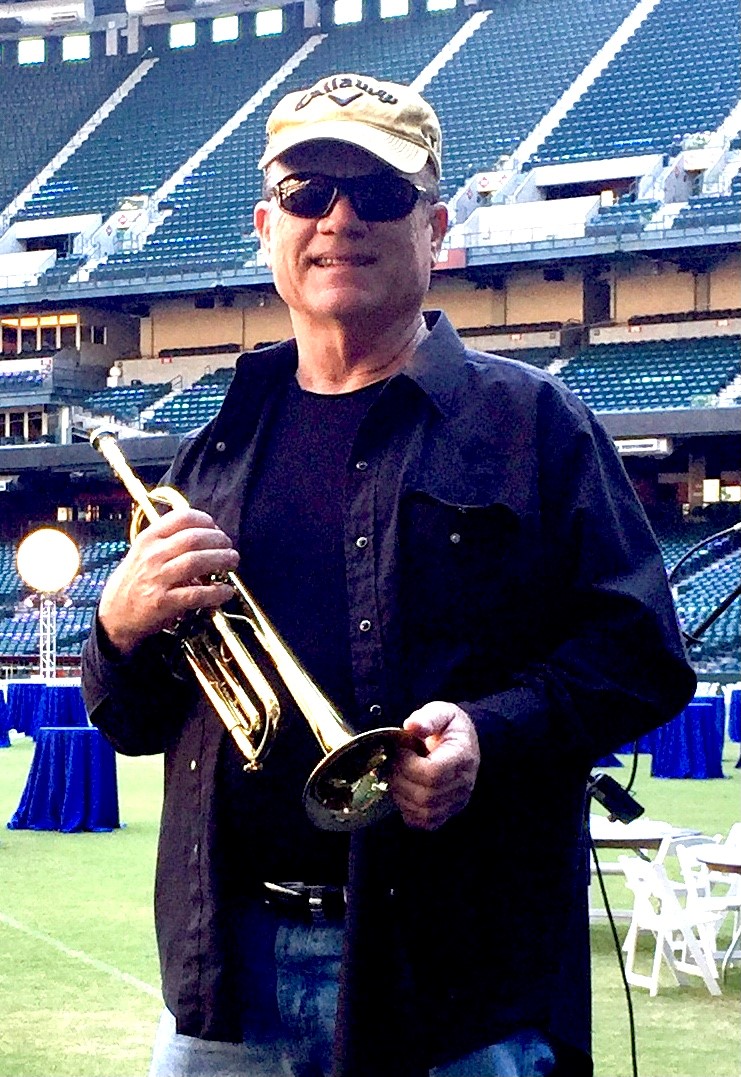 Bill Maley has been in the valley for a number of years teaching band and performing on trumpet. Originally from a large musical family in South Georgia, Bill earned his degree in music from Georgia State University in Atlanta. After teaching band in Georgia for a few years, he joined the Army and served for 5 years as trumpet soloist with the US Army Forces Command Band. He then auditioned for, and was awarded a position as trumpet instructor at the Armed Forces School of Music, located on the Naval Amphibious Base in Little Creek, Virginia. After six years, he left military service and relocated to Arizona. For the past 30 years, Bill has worked as a trumpet player in many local and national musical acts and shows. He is a retired band teacher and also proudly served in the 108th Arizona Army National Guard Band, where he completed his 20 years of military service. He continues to perform in a variety of musical groups and is thrilled to be a part of the Mac Daddy-O's!
---
Carl Herrgesell
(keyboards/vocals)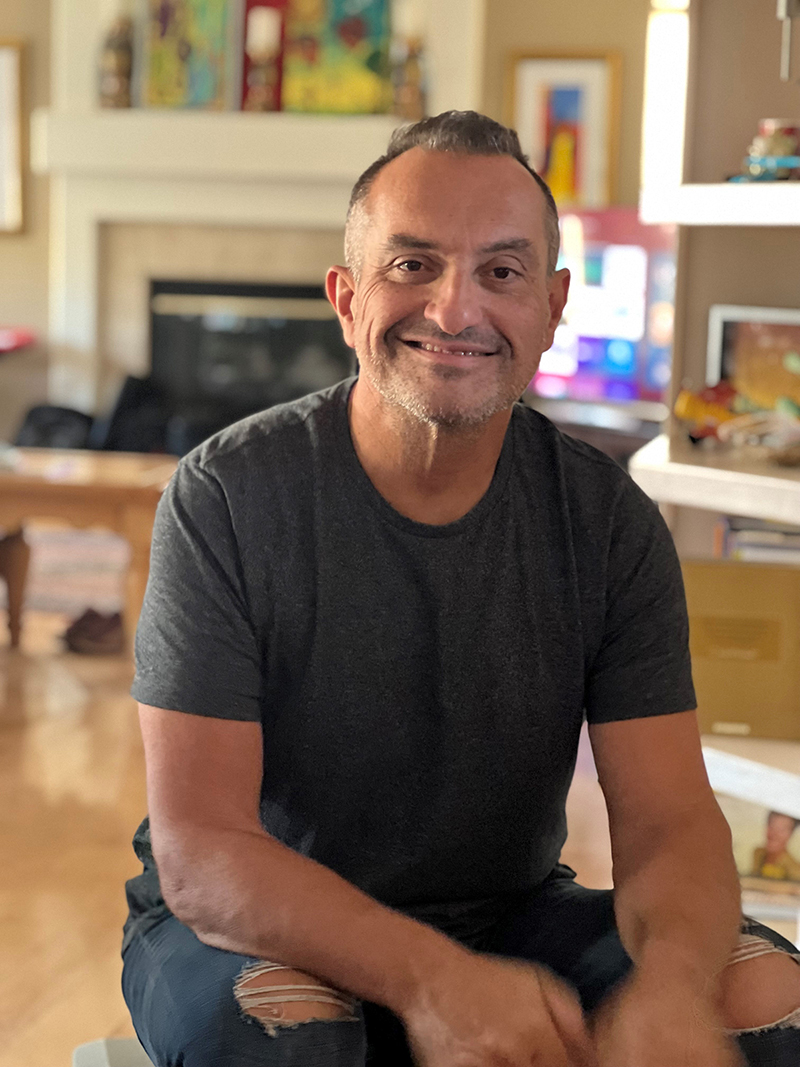 Carl Herrgesell started his love affair with music when he was 12 years old and saw Billy Joel perform. He graduated from ASU in 1994 with a degree in jazz piano. He moved to Nashville, where he has worked with Elton John, LeAnn Rimes and Michael McDonald. He currently tours with Kenny Loggins.
---
(all photos by Carrie Motzing unless otherwise noted)