The Good Life Festival™ at Schnepf Farms 2023
Date: Sun, Mar 26, 2023
Time: 12:30 pm - 9:00 pm
Venue: Schnepf Farms
Location: 24610 E Rittenhouse Rd, Queen Creek, AZ 85142
Get ready for the Shea Homes® Good Life Festival™ featuring the Complete Circle Care Pavilion, showcasing Kenny Loggins on Sunday, March 26, 2023!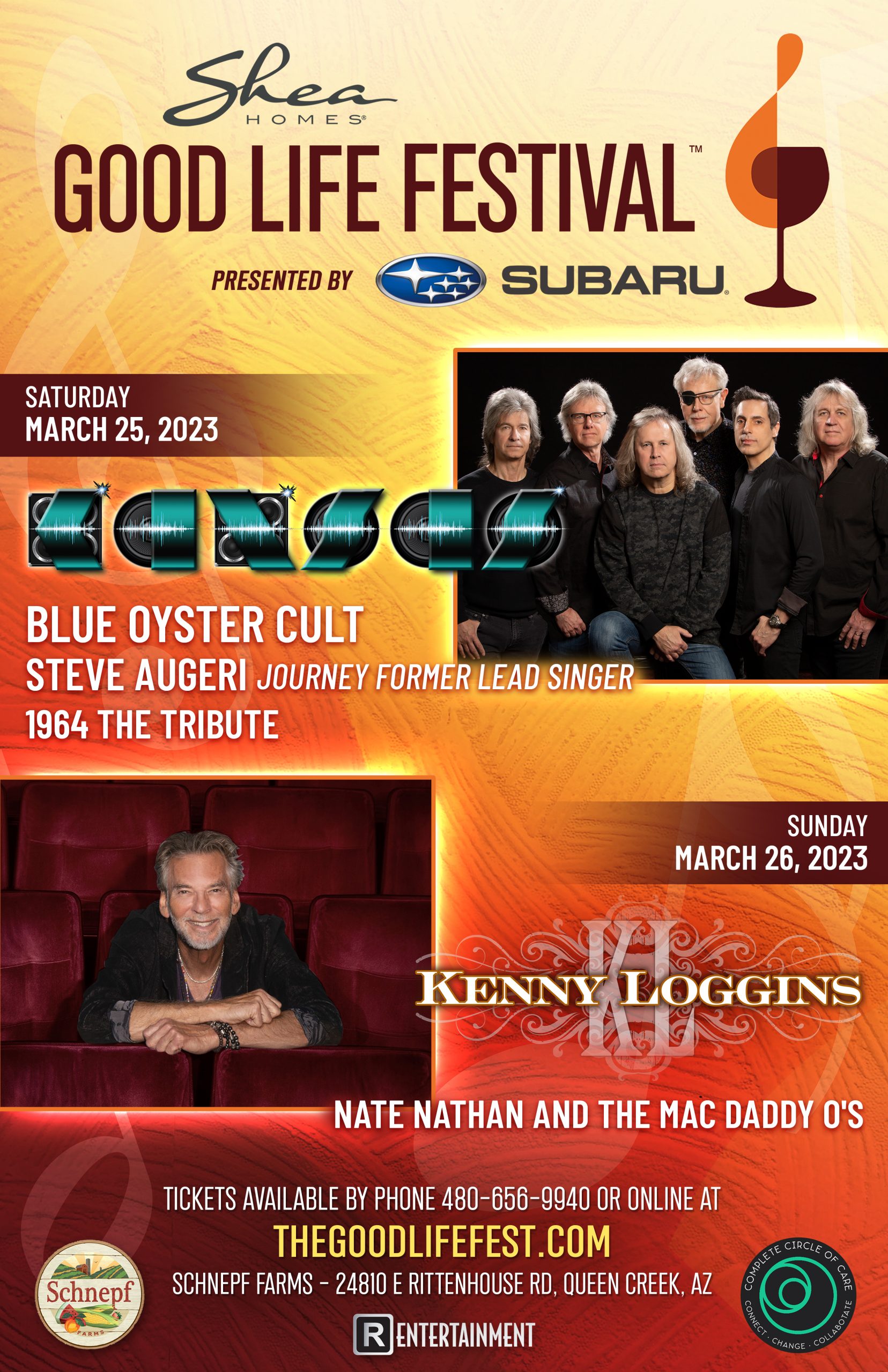 Good Life Festival has been so successful in previous years and this year the party resumes its legacy at Schnepf Farms, about a mile from Encanterra, at 24610 E. Rittenhouse Rd, Queen Creek, AZ. Live music on March 26th begins at 1:30pm; gates open at 12:30pm.
Good Life Festival is a complete entertainment experience with renowned national and local acts on an outdoor stage and a variety of prime experiences that celebrate "the Good Life." In 2023, guests will enjoy a pre-concert wine, craft beer, and bourbon tasting, a variety of food, and even shopping amidst the farm's beautiful surroundings. Add great live music under the stars after an afternoon of wine/beer tasting with savory bites and you have the makings of a perfect day at the Good Life Festival 2023.
Doors open at 12:30 p.m. Show starts at 1:30 p.m.
12:30pm | Gates open
1:30pm – 2:30pm | Nate Nathan and the Macdaddy-O's Band
3:00pm – 4:30pm | Kenny Loggins